Are You Spending Valuable Time Waiting for a Serious Health Issue to Occur?
Why Not Prevent it from Happening by Taking Control of YOUR Health NOW? By Maintaining a Healthy Diet, Engaging in Regular Physical Activity and Managing Stress Mindfully.                        
   "An Ounce of Prevention Now is Worth a Pound of Cure Down the Line"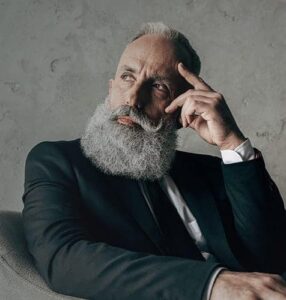 DO ANY OF THESE RESONATE WITH YOU?
IF YOU WANT A PROGRAM THAT WILL HELP YOU LOSE WEIGHT EFFECTIVELY, YOU SHOULD CONSULT WITH BOTH A QUALIFIED NUTRITIONIST AND AN EXPERIENCED PERSONAL TRAINER. One that can point you in the right direction and assist you take the next step. The Personal Trainer will design a program for you after assessing your current fitness level and learning about your objectives for improving your health. This program will ensure that you remain motivated over the course of the entire training program. One that will encourage you to do things that are outside of your comfort zone and encourage you to go to the gym on a regular basis.

YOU STARTED DIETS, AND EXERCISE REGIMENTS ONLY TO STRUGGLE TO STICK TO THEM? AS A RESULT, YOU GAIN ALL THE WEIGHT YOU MANAGED TO LOSE AND MORE.
CHANGING YOUR HABITS, LOSING WEIGHT, AND GETTING FIT ARE ALL VERY DIFFICULT TASKS, ESPECIALLY, IF YOU TRY TO DO THEM ALONE.
Because of this, it is essential to have someone by your side who will direct you through the process of reducing the amount of weight you are carrying. THE KEY TO WEIGHT LOSS IS TO;
Make Eating Healthy Foods a Lifelong Habit.
Start and Stick to a Sound and Safe Exercise Routine.
Create a Vision Board for Yourself.
A Daily Ritual that YOU Engage in Every Day in Which YOU Imagine Yourself Having Achieved Your End Objective of Looking and Feeling Your Best. 
With All of These Strategies in Your Tool Chest, YOU Will Be Able to Achieve a Healthy, Rapid, and Permanent Weight Loss That Will Last a Lifetime.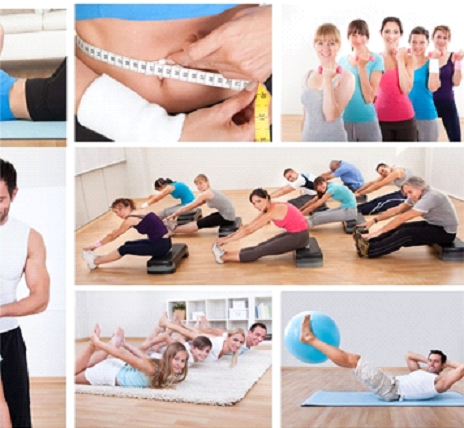 Do You Suffer from Aches & Pains Which Tend to Linger for Long Periods of Time?
Are You Experiencing PAIN from BAD POSTURE, RSI, or STRESS?  Are your SHOULDERS ROUNDED FORWARD and Your HEAD JUTTING OUT?  Are You Aware of How Much Stress is Building up in Your Neck, Shoulders, and Low Back from Sitting at Your Desk and Computer All Day?  Do You Have Pain in Your Neck and Upper Back from Constantly Hunching Your Neck Down to Look at Your Phone All Day?  We Understand the Problem and Can Help to Relieve the Pain.
Are You Feeling Tired and Stressed Out Each Day After Work?

You may feel fine after your morning coffee, but do you feel like a zombie after work?
DO YOU WANT TO FEEL MORE ALIVE AND ENERGETIC?
A Regular Yoga Practice, a Personalized Exercise Routine, a Daily Meditation Practice,  a Weekly Massage or Acupuncture Session, or a combination of two or three of these practices may all have a variety of health benefits, including lowering blood pressure, boosting energy levels, and reducing stress, anxiety, and depression. Maintaining spinal flexibility is the key to longevity and well-being in yoga; a young, flexible spine translates to a healthy, flexible lifestyle.  
IF YOUR ANSWER IS YES TO ANY OF THESE QUESTIONS, THEN YOU ARE IN THE RIGHT PLACE.

If you are courageous enough to let go of the old way of thinking and want something new and up-to-date, that might create real and lasting changes in your life, then give us a call for a free consultation – so we can discuss how to: create an exercise regimen designed specifically for your needs and pre-existing conditions to help you LOSE THE EXCESS WEIGHT and KEEP IT OFF, TONE MUSCLE and BUILD STRENGTH, EAT MINDFULLY and finally, GET THE FLAT BELLY YOU always wanted and lastly, we can help you find that PEACEFUL SILENCE BEYOND THE MIND.
I Am Silvio B. NY State Licensed Acupuncturist,
Nationally Certified Exercise Specialist, Yoga- Pilates Instructor, and Wellness Coach. Since 1992 I've personally worked with hundreds of different clients all over the NYC area and witnessed the remarkable and immediate changes that people make with the right personal trainer and health coach, healthy nutritional habits, and a tailored made exercise program.
To Experience a Feeling of Well-Being is to Eat Well, Exercise Regularly, Rest and Recuperate Well, Think Well, Feel Well, and most importantly, Enjoy Life Well.